sneak peek into Alba Creativity MasteClass 2019
14 Mar 2019
WRITTEN BY
Mainemelis Charalampos (Babis)
Professor of Organizational Behavior
Director of The SEV Centre of Excellence in Creative Leadership
CONTACT DETAILS
Email: bmainemelis@alba.acg.edu
More information here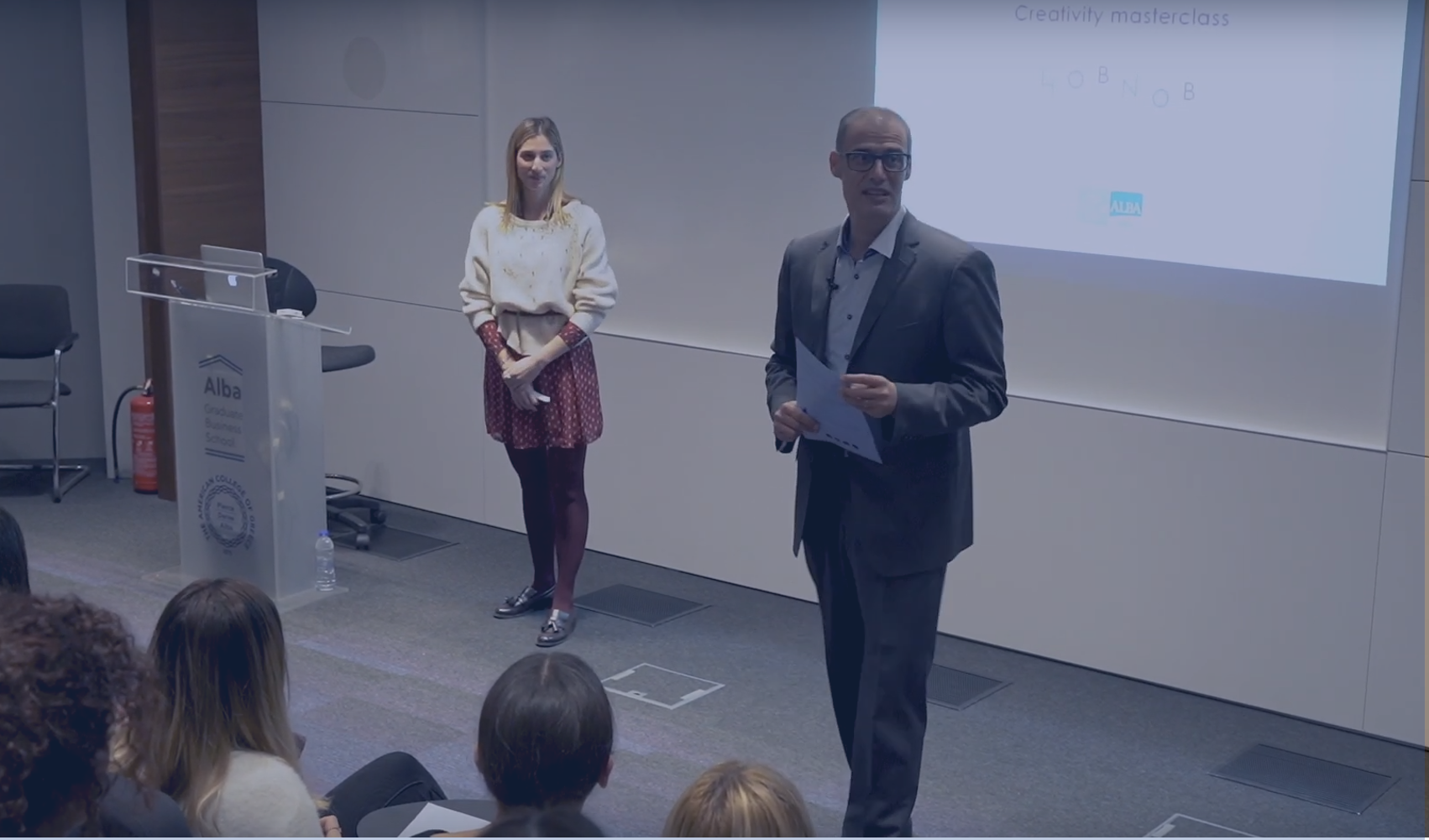 Lindy Hop became popular in the USA in the 1930s during the Great Depression. 80 years later, Lindy Hop became popular in Athens during the Greek Depression. There seems to be a connection between engagement in certain forms of dance and coping creatively with adversity and depression in one's social and economic environment.
In this year's Alba Creativity Masterclass, Alba alumna Donata Lekatsa, founder of Hobnob, reflects on her personal and professional journey through professional dancing, running a small business, and bringing optimism and hope to Southern Athenians through Lindy Hop and other dance forms.
The Alba Creativity Masterclasses are presented at the Creativity & Innovation course taught by Professor Babis Mainemelis at the ALBA MBA program. A series of intimate auto-biopics of creativity, the Creativity Masterclasses invite creators from various social strands to take the audience "behind the scenes" of their creative process and its evolution through time.