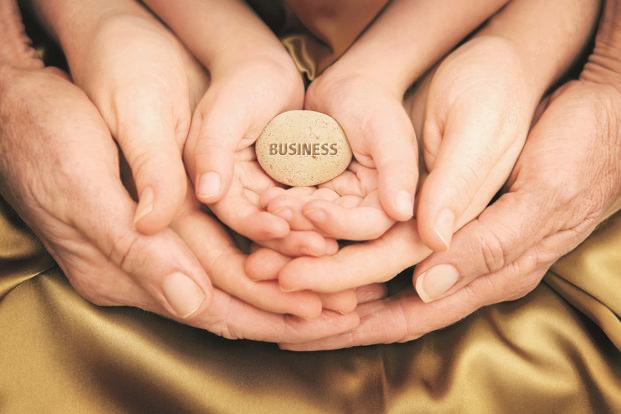 Though Greece needs new knowledge based ventures, we also need to focus on the entrepreneurial mindset in the more traditional – but very promising – Greek business sectors. Family businesses that have a legacy in doing something right are therefore an untapped resource for innovation and growth. Especially when innovation is defined in such a way, that it contains all kinds of novelties, such as the introduction of new processes and the repackaging of products for improving market share. We also need to keep in mind that family businesses are significant for employment, regional development and philanthropy.
What family business characteristics might stand in the way of innovation? Firstly, it is prolonged CEO tenure. While non family businesses change their CEOs every seven years approximately, family businesses tend to have their CEO unchanged for more than twenty. While prolonged CEO tenure helps focusing on strategy without frequent changes, it creates resistance to change when it lasts too long. Resistance to change is the main inhibitor for innovation in family businesses, since the departing generation grows to become more risk averse and often disregards suggestions made by the following one. Secondly, family businesses often "suffer" under the need to minimize conflict and common established thinking patterns – leading to group-think.
In order to be sustainable, family businesses need to find the golden mean between tradition and innovation. So, setting up innovation groups, creativity workshops and a system that captures novelties might be a good start. The family also needs to expose itself to the market, so that new trends can be assimilated within their business. Finally, the family can set up a governance tool that controls and monitors the effectiveness of the CEO. Of course, the government can also help. A major issue for family businesses in Greece – especially for sole proprietorships or partnerships – is transfer of business. The cost and bureaucracy of this is often a major inhibitor for passing the business on to the next generation.
As we therefore strive for wealth creation and new jobs, let us take a close look at all these family businesses that have a proven track record for enterprising. The most significant resource of successful family businesses is the ability to form an entrepreneurial team irrespective of the product or service. Family businesses have shown that they can both innovate, as well as manage a venture portfolio depending on the capabilities of family members. Plus, it is more probable that they have capital to invest.