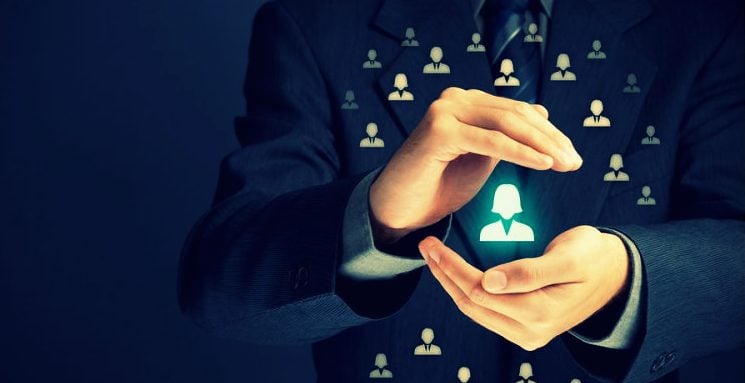 To find out Janet LeBlanc & Associates has been conducting a series of studies since 2012 across companies in the US with the aim of gauging the steps that customer centricity leading companies follow to build a customer centric culture and infrastructure and the degree of maturity of customer centricity across companies today. According to this study, companies wishing to become customer centric will need to go through the following five steps.
First, strategically align customer experience metrics such as satisfaction and loyalty with the overall business performance. Here the company needs to identify and communicate across the organization what is important to the customer experience and how this affects overall company performance. Leaders in customer-centricity assign this task to customer-focused executives.
Second, commit senior leadership in the development of a customer centric company. Top executives need to actively demonstrate their commitment to customer centricity by spending time interacting directly with customers and by showcasing examples of customer-centric behaviors by employees.
Third, use customer insights to improve customer-facing processes. This step entails quickly identifying and solving troubling spots in the customer experience with the company, through establishing real-time feedback systems at each customer-company touchpoint, and using such feedback to improve communication with customers.
Forth, gain employee engagement of both customer facing and non-facing employees. Employees need to be fully aware of what it takes to improve customer experience, but they also need the right information about customer needs and expectations as well as to be fully empowered to solve customer problems on the spot.
Fifth, use of measures and rewards to ascertain the effectiveness of customer experience action plans and initiatives. In this regard, the use of both monetary and non-monetary rewards is critical for instigating customer-centric behaviors, but these should be the result of evidently effective customer centricity plans and initiatives.
However, most companies will not become customer centric at the blink of an eye. The most recent (2016) Janet LeBlanc & Associates customer centricity audit, demonstrates that only 18% of most prestigious US-based firms are truly customer-centric, in the sense that they have mastered the ability to design and implement a consistent and intentional customer experience program that delivers on their brand promise in every interaction with their customers.
Most companies (46%) are at a transforming stage, where top management is seeking to commit company resources towards a long-term rather than an annual customer centricity program. A smaller group of companies (26%) is at the developing stage, meaning that top management has realized the importance of customer centricity and have started putting efforts towards gaining advocacy from employees. Finally, an even smaller group of customers (10%) is at an infancy stage. These companies have just started realizing that they lose market share because of their emphasis on single products or services rather than the total experience of customers with the company.
Hence, the challenge for companies today is not whether they will implement customer centricity but how fast and reliably they can transform their organizations into truly customer centric champions.