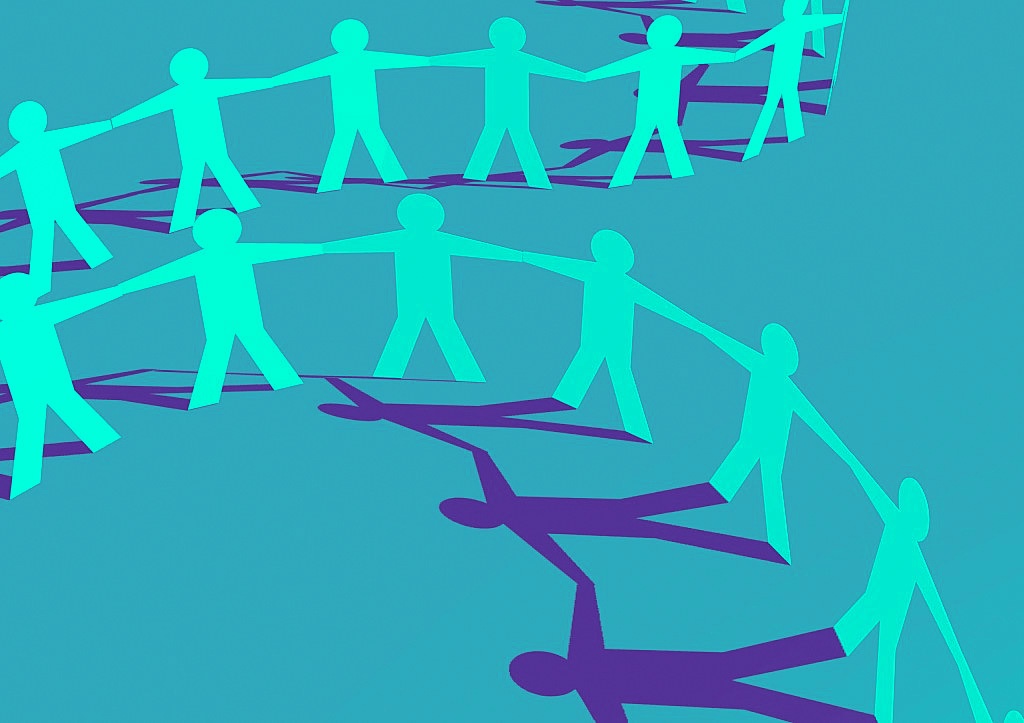 It is easy to send a big amount of money to an NGO or to just have a recycling box of batteries in the offices. It is relatively easy to collect old clothes and toys and to send them by courier to an orphanage or to install an automatic lights-off system in order to save energy. What is hard to manage is to inspire your people to leave their offices and go to clean a beach or plant a tree or fix a sandwich for a refugees' camp. It is easy to call "Boroume" NGO to pick up the remaining food from your catering after your corporate event, but it is difficult to get a team of colleagues to paint or plant some flowers at an orphanage's garden. Sometimes it is mission impossible depending on the type of the company. It is very rare that companies with very strict and formal corporate culture organize such activities, while companies with younger teams and more relaxed culture can be easier coordinated.
What is hardest though, is to make top management be involved in any volunteering activity and to become a role model. Usually, top management is too busy to get involved, they are more distant or they don't want to lose face. In that case, the HR team has the responsibility to explain the benefits of volunteerism not only for the society but mostly for the company itself. They need to connect the increase of pride index with the increase of the financial results. The HR team has to present in numbers how the employee satisfaction index will increase and how this will automatically influence the company efficiency, internal trust, working environment, internal communication, camaraderie, teamwork etc. Everything is connected.
Here are some tips how to ensure higher volunteerism in the company:
Involve, employees' families in volunteering activities. Employees want to share this with their kids.
Combine a volunteering event with an extra fun activity such as a pic-nic, cart racing games, paintball etc. Why don't you combine a teambuilding event with some social work?
Ask the NGO to present the activity to your employees. They can do it better. They have been there!
Consider covering the food expenses for the day.
Ask your employees to write their experience at the intranet portal/newsletter/social media/blogs etc. They will be your best ambassadors for your next planned activity. Emotions and story-telling have better results on people than power point presentations.
Give an intensive – a day off, as a reward.
Do not take all decisions by yourself . Ask for your colleagues' help. They will surprise you with their ideas and their enthusiasm to undertake parts of the organization. Being involved from the beginning makes them more loyal in participation on the day of the event. And admit that you need some help with the event organization. Ask for volunteers.
Keep in mind the word-life balance and avoid the out-of-work schedule. Employees have a family life to take care of in afternoons and weekends.
Make some hats and t-shirts to remember the day and the event. These memorabilia will act as a reminder about you how felt that day!
Never, I repeat, never oblige your employees to participate! Just because you organized the event, it doesn't mean your employee is ready, or willing to offer time and effort for any cause. This is volunteerism we are talking about!