STEM* – START** - SMART***: The Skill G(r) a (s) p in the Era of Disruption
10 May 2018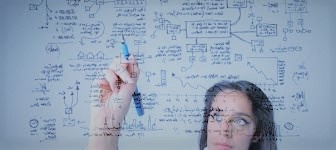 *STEM : // Science, Technology, Engineering, and Mathematics: is an education grouping. The acronym refers to the academic disciplines of science, technology, engineering, and mathematics
**START : // begin, commence, make happen, originate
***SMART : //very good at learning or thinking about things//showing intelligence or good judgement

It is nowadays obvious that it takes much more than STEM proficiency to become «smart» and that success in the era of disruption involves a synthesis and blend of skills, competencies, behaviors and values.
At the same time, job market research indicates that what the country currently needs in order to address the issues of employability and the "brain drain" is an initiative of reskilling and upskilling talented youth and STEM Graduates.
Learning lies at the core of such an initiative and it needs to unfold around diverse dimensions:
-SOCIAL DIMENSION: EmployabilityIn order to pursue a job and build a successful career in the Digital Economy, STEM graduates should be armed with contemporary ICT and AI knowledge and tools. Additionally, they need to develop soft skills that will assist them navigate through disruption: Emotional Intelligence, resilience, collaboration, agility and critical thinking are key elements for effective leadership and self-leadership in the digital era.
-BUSINESS DIMENSION: Matching Digital Talents with Corporate NeedsThe learning initiatives should aim at connecting individuals with Organizations that are in an evolving and exponential need for digital talent that will assist them to navigate through the challenges of Digital Transformation.
-COMMUNITY & INTERNATIONAL OUTREACH DIMENSION Through such initiatives, Greece may be established as an ecosystem and hub of value creation in the fields of technology, innovation and software development
In order to successfully address the above dimensions, Upskilling and Reskilling initiatives should be able to develop an identity that allow stakeholders to constantly evolve by disrupting their own learning frameworks:
-EMERGING, DYNAMIC & ADAPTIVEOperating within a disruptive and ever-changing technological environment and in a disruptive market, learning has an evolving character in terms of curricula, priorities and methodologies in order to successfully respond to changing and evolving technological challenges, needs and demands.The close interaction with Greek corporations lies at the center of the endeavor and provides opportunities for constant iterations and innovations that add value both to individuals and employers
-CONVERGENCE OF KNOWLEDGEThrough the dynamic interface, joint experimentation and exchange of insights between stakeholders (participants – employers – corporations – business community), learning will serve as a catalyst for convergence of knowledge and the creation of a new environment for technical, business and managerial excellence in the era of disruption.

The challenge today is to manage the skills gap, through a "grasp" of updated technology tools and skills. However, the opportunity for the future lies at the ability to "learn how to learn" in order to be constantly able to reskill and upskill ourselves.
And in a way, this is the art of being smart.